Day 11:
The Introduction Reel
STEP 2:
STEP 3: Create Your Reel
Start the Reel by playing the role of your ideal client, customer, or follower. Speak random words while the beginning of the audio is playing. You will then add text over this part, describing the problem that the person is having.
For the second, record yourself walking into the room and saying "This looks like a job for me."
Add text that also says "this looks like a job for me."
In the caption, describe how this is a problem you can solve!
Example #1: (Cute succulent-plant art)
First character: "Ugh! I don't have a lot of money and don't know what to get my girlfriend for Valentine's Day!"
You: "This looks like a job for me!"
Example #2: (SAHM workout ideas niche)
First Character: "Working out at home is so impossible with kids!"
You: "This looks like a job for me!"
For Best Practices on creating your Reel, Watch the InstaClubHub Training
STEP 4: Post Your Reel
Don't forget to add the hashtag #14Reels
STEP 5: Go Beyond the Reel
Click HERE to discover other ways to grow your following and attract more customers
InstaClubHub Reels Training
Don't forget to claim your 2 MasterClass Trainings for FREE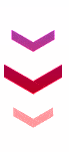 As a challenge member, you can register for these 2 MasterClasses absolutely FREE (We've charged up to $199 to attend these in the past)
Learn How To Grow Your Instagram® By Thousands Of REAL FOLLOWERS Who Become Paying Customers In Less Than 30 Days…
Without buying followers, spending money or spending all day on Instagram®
7 Instagram™ Hacks to Skyrocket Your Impact & Following
This Free Training will give you the 7 most valuable tips we use every day to attract and engage MILLIONS OF INSTAGRAM™ FOLLOWERS!