Day 2:
The Credibility Reel
STEP 2:
STEP 3: Create Your Reel
Record yourself pointing at 2 different areas on the screen where you will later add text. This can be done in one continuous video or in 2 seperate clips. Add text (where you pointed with 2 things, related to your niche, that are "no's".
End the video by pointing at 3rd area (possibly at the bottom of the screen) and add a piece of text about the thing that is a "yes" in your industry!
Example #1: (Beginner Rock Climbing niche)
Text: Leaving your climbing shoes at home
Audio: "no"
Text: Forgetting to bring water
Audio: "no"
Text: Making a checklist so you don't forget anything
Audio: "yes"
Example #2: (Essential Oils Direct Seller niche)
Text: essential oils are dangerous
Audio: "no"
Text: essential oils are super expensive
Audio: "no"
Text: essential oils have been used for thousands of years in a wide variety of applications
Audio: "yes"
For Best Practices on creating your Reel, Watch the InstaClubHub Training
STEP 4: Post Your Reel
Don't forget to add the hashtag #14Reels
STEP 5: Go Beyond the Reel
Click HERE to discover other ways to grow your following and attract more customers
InstaClubHub Reels Training
Don't forget to claim your 2 MasterClass Trainings for FREE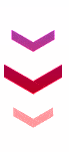 As a challenge member, you can register for these 2 MasterClasses absolutely FREE (We've charged up to $199 to attend these in the past)
Learn How To Grow Your Instagram® By Thousands Of REAL FOLLOWERS Who Become Paying Customers In Less Than 30 Days…
Without buying followers, spending money or spending all day on Instagram®
7 Instagram™ Hacks to Skyrocket Your Impact & Following
This Free Training will give you the 7 most valuable tips we use every day to attract and engage MILLIONS OF INSTAGRAM™ FOLLOWERS!