STEP 2:
STEP 3: Create Your Reel
At the start of the video, Stand on one side of the frame. You will add text that is a mislabeling or misnaming something in your niche on the other side of the screen.
Then, after about 2 seconds punch to the side (where the text will be) on the beat.
As the punch "hits," you will add a new piece of text appear, correcting or re-explaining the first text.
End the video by giving a thumbs up, a smile, or even doing a little happy dance.
This audio can also be used to explain more about yourself (see example 2).
Example #1: (real estate agent in San Diego niche)
First text: "now is a terrible time to buy"
*punch*
Second text: "the market is more competitive than ever, but the right agent can still get you a great deal on an amazing home!"
Example #2: (yoga teacher for construction workers niche)
First text: "Joe Ricardo"
*punch*
Second text: "full-time construction worker, part-time yoga teacher, helping others feel less pain with easy daily tips"
For Best Practices on creating your Reel, Watch the InstaClubHub Training
STEP 4: Post Your Reel
Don't forget to add the hashtag #14Reels
STEP 5: Go Beyond the Reel
Click HERE to discover other ways to grow your following and attract more customers
InstaClubHub Reels Training
Don't forget to claim your 2 MasterClass Trainings for FREE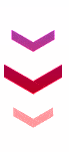 As a challenge member, you can register for these 2 MasterClasses absolutely FREE (We've charged up to $199 to attend these in the past)
Learn How To Grow Your Instagram® By Thousands Of REAL FOLLOWERS Who Become Paying Customers In Less Than 30 Days…
Without buying followers, spending money or spending all day on Instagram®
7 Instagram™ Hacks to Skyrocket Your Impact & Following
This Free Training will give you the 7 most valuable tips we use every day to attract and engage MILLIONS OF INSTAGRAM™ FOLLOWERS!