Day 4:
The Inspiration Reel
STEP 2:
STEP 3: Create Your Reel
Begin the video by playing the role of someone who is confused, curious, or new to your industry.
It may be helpful (but not necessary) to wear different clothes, a hat, or even a wig to clearly portray that it's a different person.
When the audio says "lets go!" Start a second video where you are playing a new character (yourself) and offer help/guidance/tips to the first person.
Adding text on the screen is a great way to offer the help/guidance/tips.
Example #1: (dog trainer for big dogs niche)
Text above person #1: "confused why your dog keeps pulling"
"Let's go!"
Text above yourself: "you need positive reinforcement to reward lack-of-pulling"
Example #2: (teen country singer niche)
Text above person #1: "Isn't country music all old men?"
"Let's go!"
Text above yourself: "Hi! I'm Grace, a 17-year-old country singer from Houston!"
For Best Practices on creating your Reel, Watch the InstaClubHub Training
STEP 4: Post Your Reel
Don't forget to add the hashtag #14Reels
STEP 5: Go Beyond the Reel
Click HERE to discover other ways to grow your following and attract more customers
InstaClubHub Reels Training
Don't forget to claim your 2 MasterClass Trainings for FREE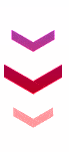 As a challenge member, you can register for these 2 MasterClasses absolutely FREE (We've charged up to $199 to attend these in the past)
Learn How To Grow Your Instagram® By Thousands Of REAL FOLLOWERS Who Become Paying Customers In Less Than 30 Days…
Without buying followers, spending money or spending all day on Instagram®
7 Instagram™ Hacks to Skyrocket Your Impact & Following
This Free Training will give you the 7 most valuable tips we use every day to attract and engage MILLIONS OF INSTAGRAM™ FOLLOWERS!