STEP 2:
STEP 3: Create Your Reel
Fake laugh while looking in one direction, then turn to the other direction and pick up the phone. Mouth the words "hello 911? Do you take reservations?"
Add text about something scary or harmful in your niche, the more surprising or relatable, the better!
Example #1: (minimal interior designer from Arizona niche)
Mouth the words of the audio
Text: "when someone says they're just going to add a few knickknacks around the house"
Example #2: (holistic coach for millennial women niche)
Mouth the words of the audio
Text: "when a client says they're going to experiment with plant-based medicine from a random website"
For Best Practices on creating your Reel, Watch the InstaClubHub Training
STEP 4: Post Your Reel
Don't forget to add the hashtag #14Reels
STEP 5: Go Beyond the Reel
Click HERE to discover other ways to grow your following and attract more customers
InstaClubHub Reels Training
Don't forget to claim your 2 MasterClass Trainings for FREE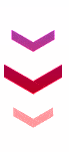 As a challenge member, you can register for these 2 MasterClasses absolutely FREE (We've charged up to $199 to attend these in the past)
Learn How To Grow Your Instagram® By Thousands Of REAL FOLLOWERS Who Become Paying Customers In Less Than 30 Days…
Without buying followers, spending money or spending all day on Instagram®
7 Instagram™ Hacks to Skyrocket Your Impact & Following
This Free Training will give you the 7 most valuable tips we use every day to attract and engage MILLIONS OF INSTAGRAM™ FOLLOWERS!