Day 8:
The Celebration Reel
STEP 2:
STEP 3: Create Your Reel
Start the video with text on the screen about something you've recently accomplished that relates to your niche. The "smaller," or more relatable, the better. Celebrate yourself with a little dance, or add text about how you achieved this with each of the "go"s!
Example #1: (fashion tips for teen girls niche)
Text: When you successfully wear red and green without looking like a Christmas tree
Example #2: (hair care for women with super curly hair)
Text: when you brush your hair without looking like a chia pet
For Best Practices on creating your Reel, Watch the InstaClubHub Training
STEP 4: Post Your Reel
Don't forget to add the hashtag #14Reels
STEP 5: Go Beyond the Reel
Click HERE to discover other ways to grow your following and attract more customers
InstaClubHub Reels Training
Don't forget to claim your 2 MasterClass Trainings for FREE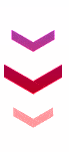 As a challenge member, you can register for these 2 MasterClasses absolutely FREE (We've charged up to $199 to attend these in the past)
Learn How To Grow Your Instagram® By Thousands Of REAL FOLLOWERS Who Become Paying Customers In Less Than 30 Days…
Without buying followers, spending money or spending all day on Instagram®
7 Instagram™ Hacks to Skyrocket Your Impact & Following
This Free Training will give you the 7 most valuable tips we use every day to attract and engage MILLIONS OF INSTAGRAM™ FOLLOWERS!