Thank You. Your Request Will Be Emailed in 5 Minutes.
Watch this video to grow your Instagram™ following Right Now!
FLASH SALE!
Join InstaClubHub for Just $7!
WHAT'S INSIDE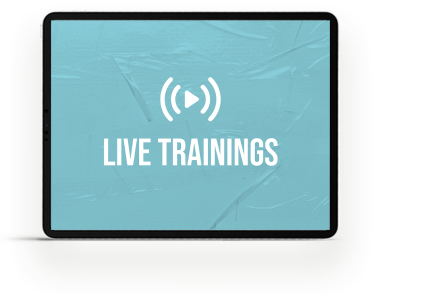 Real-time trainings of what's WORKING NOW
Expert Q&A
Algorithm and trend UPDATES
Held MONTHLY (always recorded)
We do the IG RESEARCH for you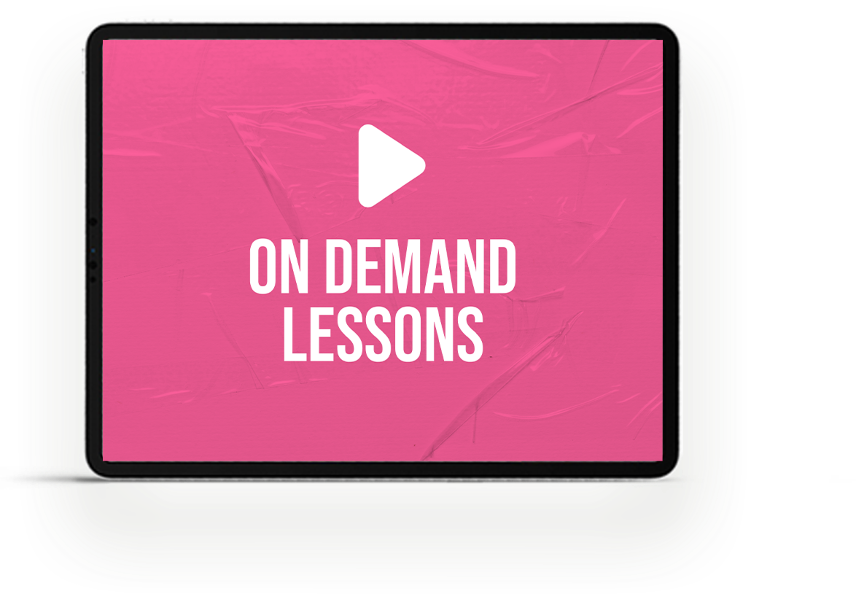 STRATEGY FOR ALL LEVELS: beginners to advanced
Personalized LESSON PLAYLIST made just for you
BITE SIZE VIDEOS to start learning fast
Tips and strategies that DRIVE RESULTS within days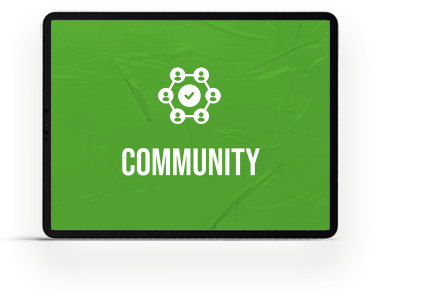 COLLABORATE with people in your industry
Meet ACCOUNTABILITY partners
Get SUPPORT from a community of Instapreneurs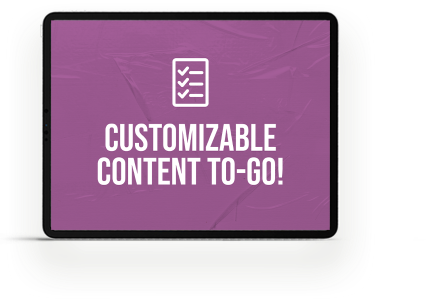 DONE-FOR-YOU content ideas from our IG expert team
New CONTENT IDEAS added weekly
Complete calendars to help you GET ORGANIZED
Professional, CUSTOMIZABLE templates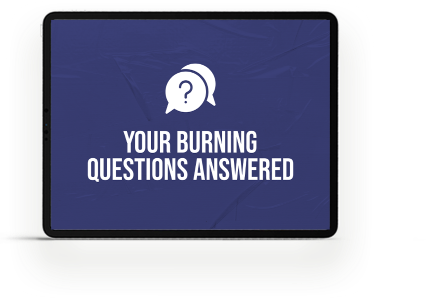 Get answers direct from the InstaClubHub team on LIVE CALLS
Sophisticated search functions for QUICK ANSWERS
Quick and responsive CUSTOMER CONCIERGE team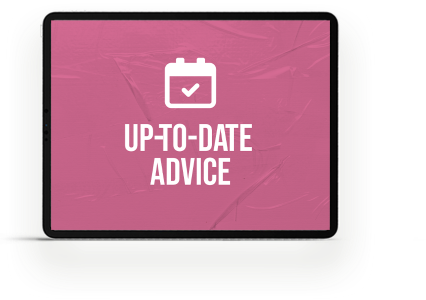 NEVER OUTDATED – we audit lessons monthly
We tell you "WHAT'S HOT THIS WEEK?"
TRENDING AUDIOS delivered every week
What Past Students Have Said...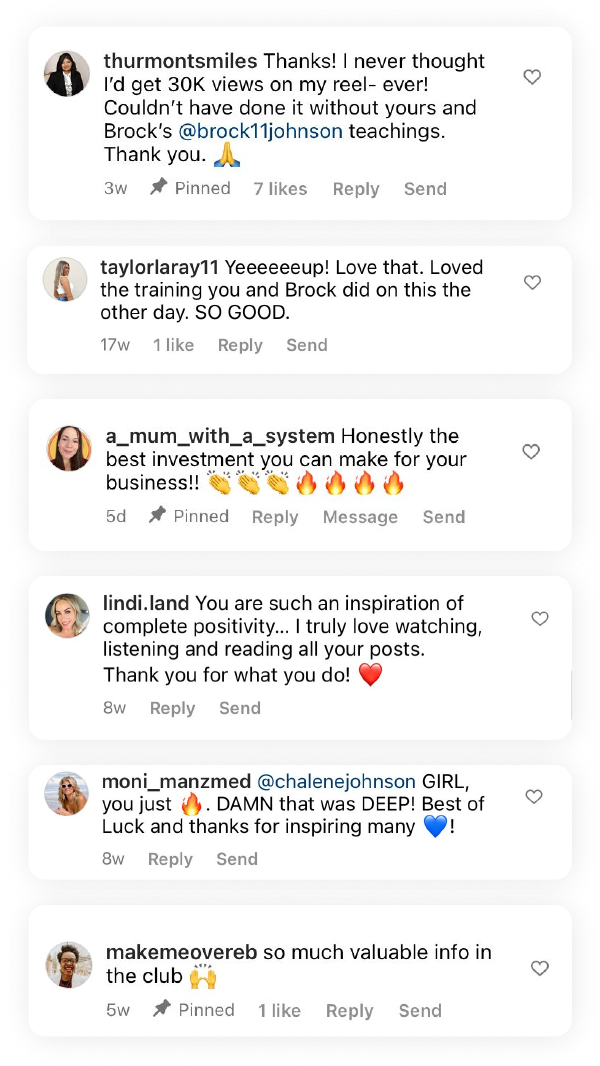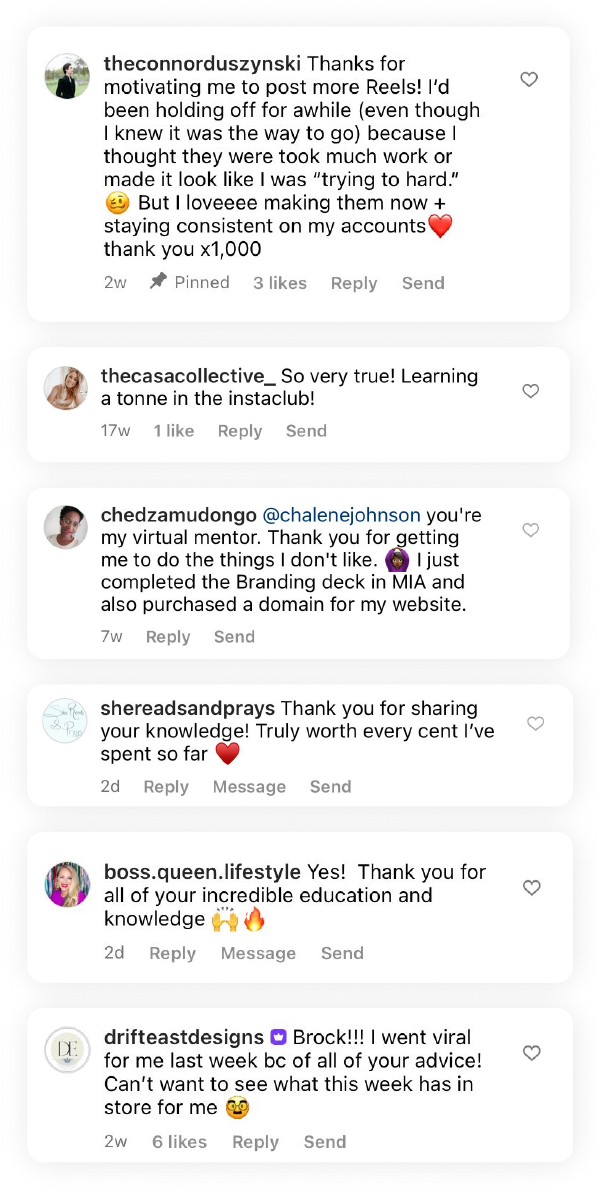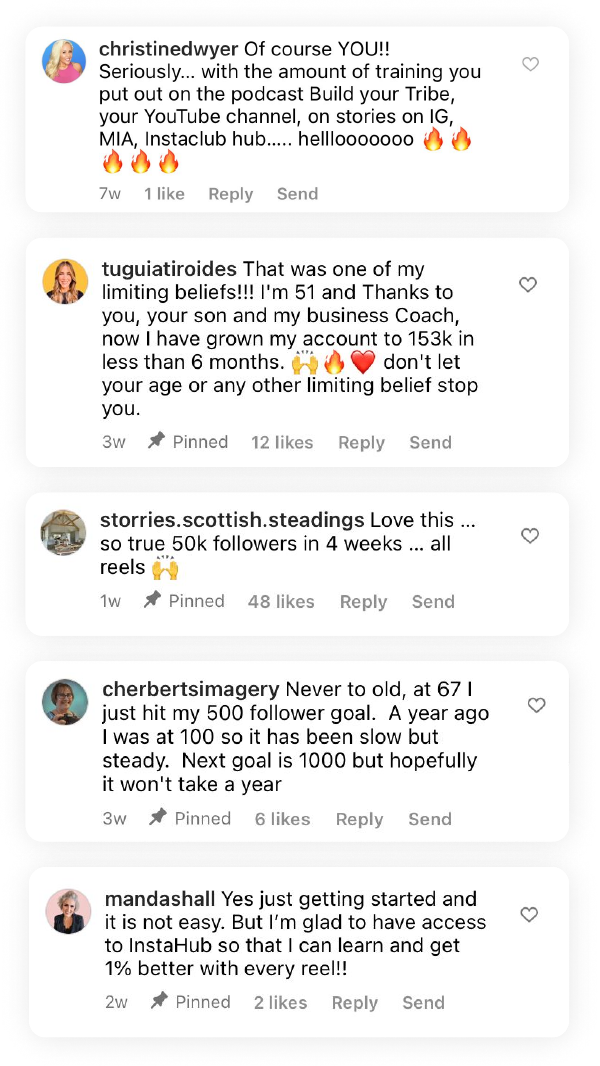 Everything You Need to
Win on Instagram

Proven
Results
Step-by-step lessons
Up to date strategies
Premade templates
Expert Q&A

Work Smarter,
Not Harder
Customized lessons to fit your needs
In-depth trainings
Advanced Live Trainings

Expert
Advice
Weekly Trending Audios & new feature updates
Expert coaches with over 1 Million followers
Direct advice from Instagram Staff
Get to know Chalene and Brock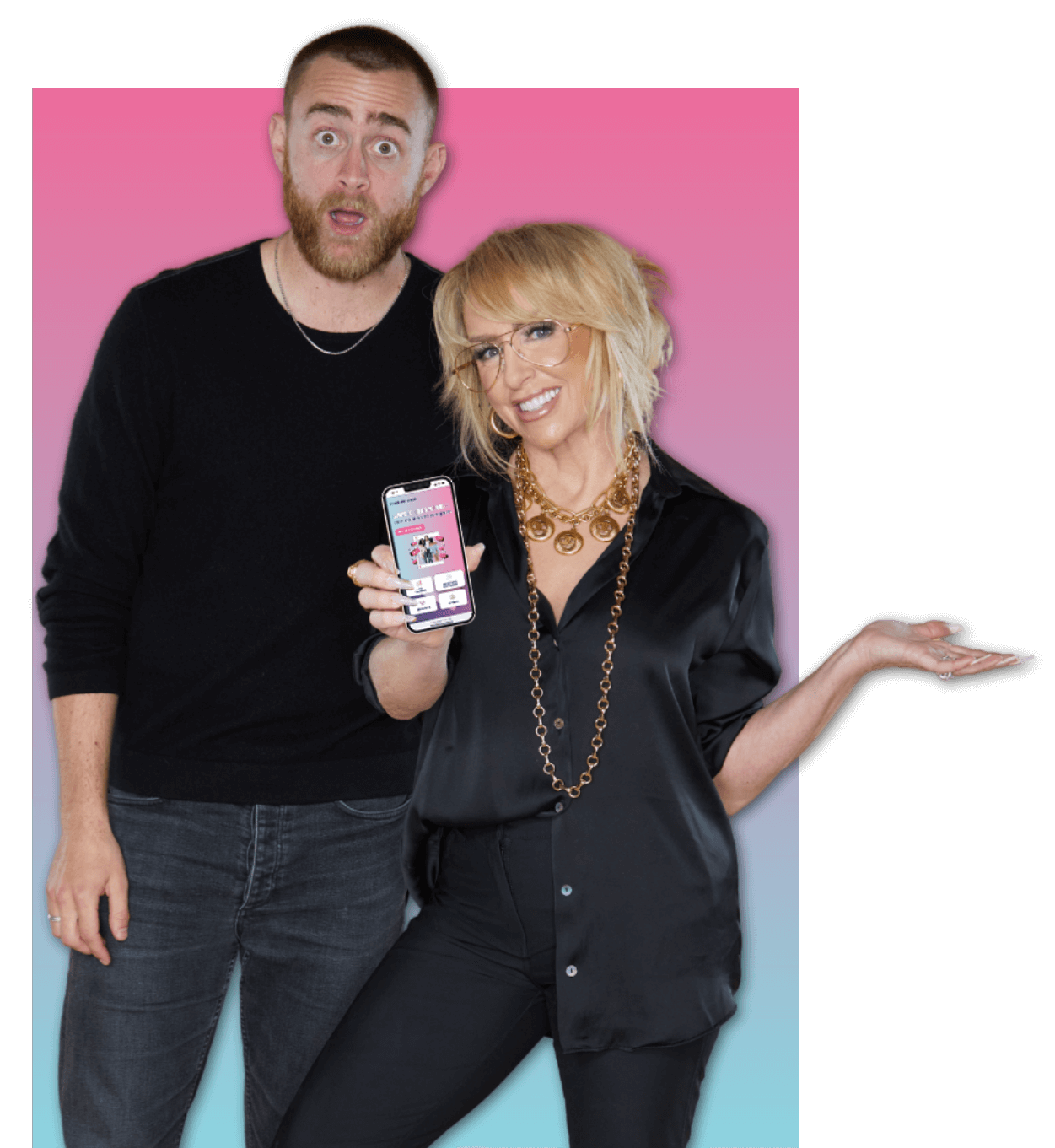 InstaClubHub is the #1 online resource for entrepreneurs who want to grow their brand with targeted followers that convert to real customers.
Co-founded by Chalene Johnson, a New York Times Bestselling Author, lifestyle and business expert who has built several multi-million dollar businesses with the help of Instagram!
Brock Johnson, the unofficial "King of Reels", has grown his Instagram by 1,000 followers per day over the past two years. He's helped thousands of people improve their Instagram through one-on-one coaching and NOW through the InstaClubHub.